This bad decal makes a bad impression, when your trying to sell the RV
We can clone, most decals, like the one pictured here.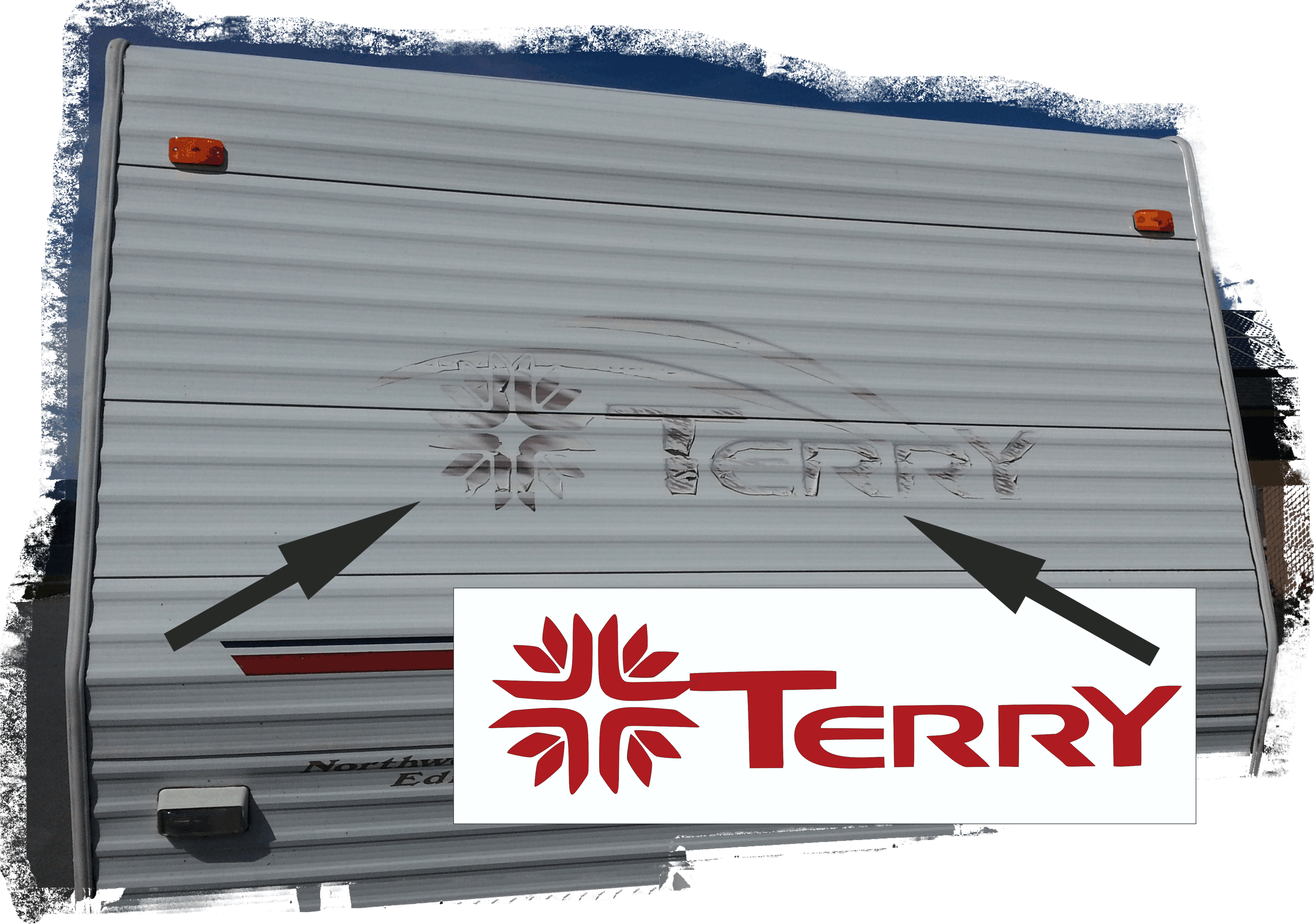 We can re fabricate obsolete decals like this. As you can see, we made a new pattern, from this worn out picture.
Looks like new now.
/